AFFORDABLE

PRICES

FRIENDLY

& TIDY

WORK

GUARANTEED

LATEST

TECHNOLOGY

IS THERE AN OLD WOODEN FLOOR IN YOUR REIGATE HOME THAT YOU'D JUST LOVE TO SEE RESTORED TO LIFE?
Is it covered by a fitted carpet and hasn't seen the light of day in years? Start bringing it back to glorious life by contacting the top wood floor experts in Reigate RH2 area.
The Reigate floor sanding team specialises in rescuing wooden flooring in homes and businesses from neglect and years of abuse. We provide businesses and homes in Reigate with an efficient, affordable service to take care of all their wood floor needs. We've spent the last 20 years doing this, using the very latest dust-free equipment and a range of eco-friendly seals and varnishes designed to restore any wooden floor to vibrant life. We transform your floor in a couple of days from dull and grimy to shiny and magnificent, with the minimum of disruption and fuss.
CONSTANT IMPROVEMENTS
We don't, however, simply sit back and rest on our reputation but are constantly striving to perfect our services. The Reigate floor sanding and finishing experts are members of leading industry-representative bodies, guarantors of quality, including:
· The National Wood Flooring Association
· The Guild of Master Craftsmen
· The Federation of Small Businesses
​
We're also a Junckers Approved Maintenance Contractor and for that extra peace of mind and reassurance we carry £5million of insurance protection.
WE TACKLE ALL WOOD FLOORING PROJECTS
From suburban bedrooms and hallways to ballrooms and conference centres, we tackle all sorts of different jobs with the same dedication and professionalism. It could be just a piece of advice you need, or a complete restoration of your wooden flooring in Reigate. Contact us if you have any questions, and to book your free on-site consultation. We'll even give you a free cleaning kit before we leave, to keep your new floor looking great.
Have a look through a few of our customer Testimonials to see what other people in Reigate think of the Reigate floor sanding and renovation experts, and see some of the work we've done for them in our online Gallery . It might give you some inspiration! ​​​
Latest News, Recommended Articles & Tips
Maintaining your wooden floors
Keeping your wood floors clean and well maintained is fairly easy. You will need to dust your floor regularly using a brush with soft bristles or a dry microfibre mop. Floors with bevelled edges should be vacuumed as this will remove dust between floorboards, however, remove the beater bar prior to using the vacuum on wood floors as this can scratch or damage flooring. Every so often your wood flooring will need cleaning with a proprietary wood cleaner, as recommended by wood flooring professionals.

Set up a regular maintenance schedule for your wood floors

Follow the recommended schedule below to keep your wood flooring looking at its best:

1. Dust, mop or sweep on a daily basis.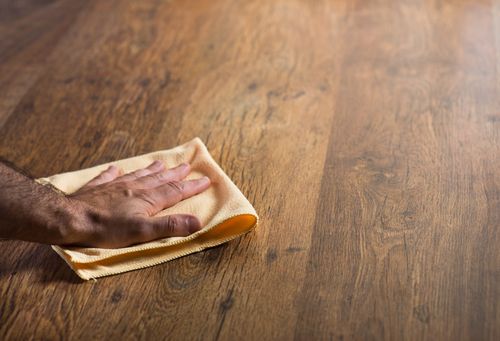 2. Vacuum once weekly, with the beater bar removed from the vacuum cleaner.

3. Every month clean your wood floor with a recommended wood cleaner.

4. Every three to five years apply a maintenance coating to wood flooring to keep it looking immaculate.

5. Every 10 to 20 years arrange to have your flooring sanded and re-finished.

The beauty of your wood floors will remain when you maintain them using the above steps. Other tips to ensure your wood floors remain in great condition include:

Never use vinyl cleaners or tile cleaning products on wood floors.

2. Self-polishing acrylic waxes are not recommended for wood floors as they will cause wood to become extremely slippery and also lose shine very quickly.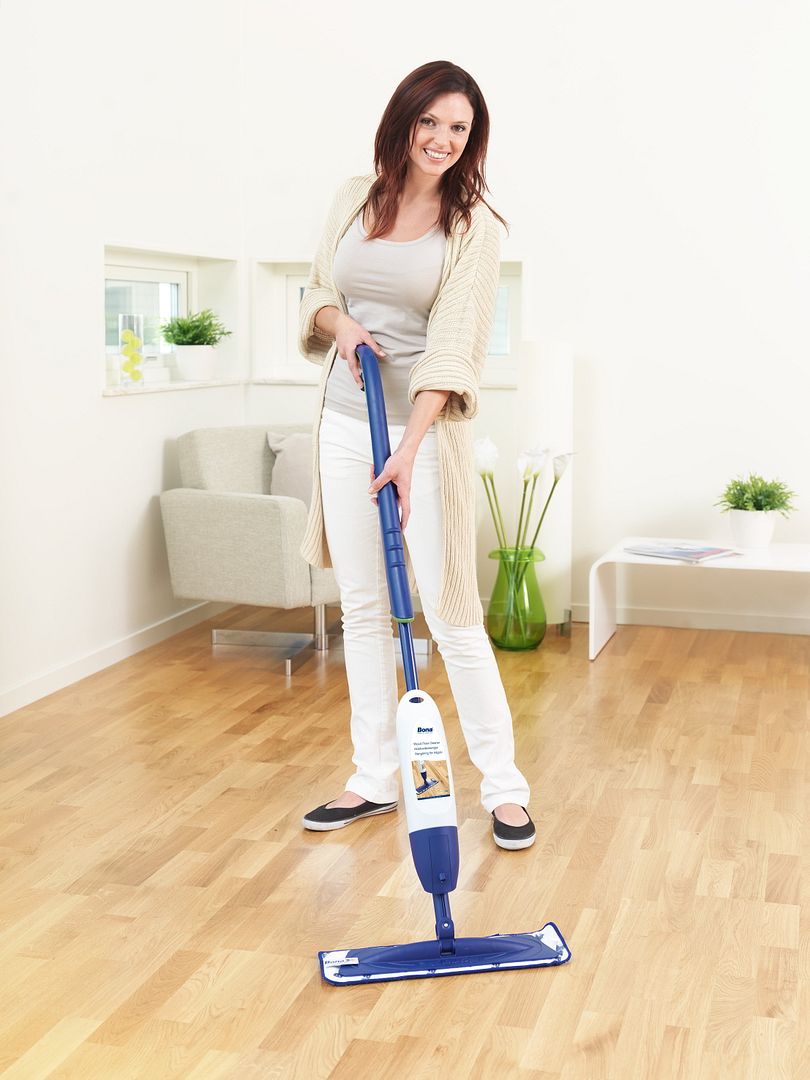 3. Don't use a wet mop or steam cleaner on your wood flooring as these will give a dull finish and can actually damage the wood.

4. Always wipe up spills straight away, using a slightly damp cloth.

5. If you have wood flooring in the kitchen, a rug strategically situated at the kitchen sink will prevent water damage.

6. If you need to move heavy furniture you should avoid sliding it on the wood floor as this can cause scratches and damage.

Wood floors can maintain their great appearance for generations. The Floor Sanding Experts are happy to provide estimates for sanding wood floors in and around the London area. Contact us for details.
For Mesmerising Wooden Floors Call 01737 400 397 Now
BEFORE & AFTER