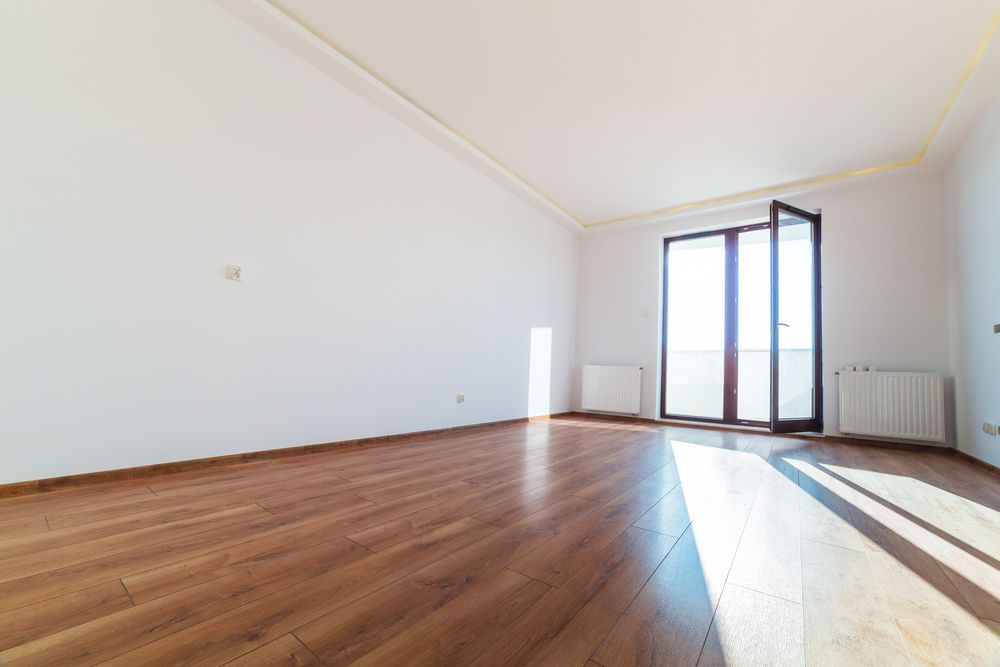 SERVICES
Struggling to decide whether the most appropriate treatment for your wooden floor is a sand-and-polish or a complete renovation? There are so many choices that it can seem confusing, so we've made this list of all the services available from the Reigate RH2 floor sanding experts to help you decide. Contact us for any further information you need, and to book a free on-site inspection.
FLOOR SANDING
Floor sanding was our original service and it's still the most popular with our customers today. Sanding is central to the business of restoring a floor, sandwiched between repairs and finishing. We use advanced sanding machines to strip off the top layers from the floorboards and expose the lovely, clean and fresh wood underneath, which will then be ready for applying the appropriate finish and give you the final effect you want.
WOOD FLOOR RESTORATION
Wood floor restoration is largely a matter of deciding what treatment is most appropriate and then carrying out the work. Not all wooden floors are alike, and after possibly years of neglect we really need to have a good look at your flooring before we can prescribe a suitable course of treatment for it. This is what the free on-site inspection is for. The Reigate wood floor restoration team will then come and carry out all necessary work if you decide to go ahead.
​WOOD FLOOR REPAIR
Before the sanding and finishing can be done there'll be some necessary preliminary work to be carried out on your flooring, to get it firm, sealed and stable. We might have to replace some boards or tiles, or even address sub-floor issues. This will all get rid of irritating squeaks, make the floor safe and prevent heat from escaping through it to airbricks in the exterior walls.
​​
W​OOD FLOOR STAINING

Our stains are all environmentally friendly and we have a vast range of them, to create any wood effect you like. You can for example achieve a warm, comfortable effect for floors in dining rooms and bedrooms, or use brighter colours for children's rooms. We protect the stain with a transparent varnish, which is a far better option than opting for a coloured varnish alone. That option may be more convenient, but as the colour darkens as you apply successive layers you won't be able to predict the final effect.
​​W​OOD FLOOR FINISHING
​

Our entire range of finishes is eco-friendly and free of harmful synthetic chemicals. If you or someone else in the property suffers from an allergy you'll be perfectly safe and in fact better off than if you had a fitted carpet. Dust mites, which cause many allergies, love carpets and soft furnishings so they'll have to relocate if you remove their preferred habitat.

PARQUET FLOOR SANDING
Parquet flooring makes a delicate and extremely attractive floor covering, and if you're fortunate enough to have some you'll need to get it expertly sanded down. It needs real TLC and the Reigate parquet floor sanding experts are the ones to give it this. We have the tools and experience to do it full justice.
​PARQUET FLOOR RESTORATION
A restoration of your parquet floor will involve replacing broken tiles and fixing loose ones back into place. We use sustainable sources for this material and are experts at removing the bitumen backing which used to be used to stick them in place. It's delicate, skilled and demanding work that you should leave to the Reigate parquet floor restoration team.
​PARQUET FLOOR REPAIR
Even just repairing a parquet floor needs patience, skill and expertise as well as specialist tools. Changes in bonding technology also mean that we have to remove the old bitumen and replace it with modern adhesives. It's tricky and frequently messy work but the Reigate parquet floor team are used to it.
WOOD FLOOR POLISHING
​

When a floor eventually, in the nature of things, begins to lose its shine you'll need to get it buffed and polished. The buffing is necessary to create a perfectly clean surface for polishing. We recommend to customers that they have this carried out every year or so, depending on traffic levels. Contact us to find out more about caring for your new flooring.
GAP FILLING: RESIN, SLIVERS & SILICON
We use a range of specialist fillers to seal the gaps between your floorboards and create a nicely sealed surface, all ready to be sanded down. General purpose fillers are useless for this. Our eco-friendly silicon and resin fillers, combined with natural wood slivers, won't crumble and fall between the boards – they're permanent fillers.
​WOOD FLOOR MAINTENANCE
You need to look after your floor when we've finished restoring it, to keep it looking great for as long as possible. You should get us to buff and polish it every couple of years – contact us for further information.
​COMMERCIAL FLOOR SANDING
The Reigate commercial floor sanding team will be happy to work outside of your regular hours of business to minimise disruption. There's nothing like a gleaming expanse of office flooring to impress customers and clients and create that all-important good first impression.
​​SCHOOL FLOOR SANDING
We've worked on hundreds of school floors in Reigate over the last 20 years. They are a real challenge because of the amount of wear they have to put up with and also because of their sheer extent. We'll do the work outside of term time to give you a shiny new floor that could withstand the abuse of a St Trinian's hockey team, and still look fantastic!
​​​FINISHES AND SEALS
We select the most appropriate finishes and seals for the job in hand from our eco-friendly range to create the finish you want. The choice will also depend on the nature of the wood we're working with and its micro-environment within the property. A kitchen for example will probably require a wax or varnish finish to create a good seal for spillages.
Contact us today to book your free onsite consultation and to find out more details about the services we offer.
​